---
Bushy or frizzy beards are a thing of the past!
89% of men say it's their biggest frustration, and 72% of women admitted they find untidy beards and frizzy hair unattractive! 
The Hair and Beard Straightening Comb is the first men's heated straightening brush designed to exclusively smooth out any type of hair for a soft finish. Styling your hair and beard has never been easier. Get rid of that puffy look that nobody likes. Make your hair and beard look fresh with just a couple of combs.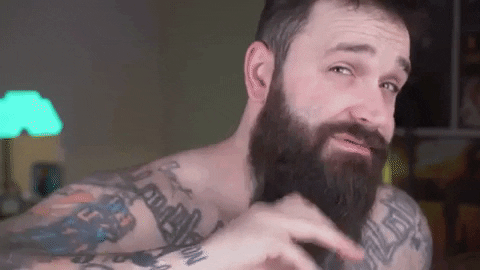 This brush is the ultimate advantage in a world of average beards and hair. Using a low profile design and negative ion technology, a thick out of control beard can be transformed into a soft, smooth, enviable look in no time! 
The conditioning steam infuses moisture and locks natural hair oil. Ionized tourmaline adds extra strength and protection, perfect for a finishing soft touch.
Combining the functionality of a hairbrush with the power of heat, the Hair and Beard Straightening Comb restores your beard and hair to groomed perfection in just 30 seconds! 
FEATURES
☑ No Damage to Beards: Hair and Beard Straightening Comb uses negative ion technology to prevent heat damage.
☑ Heat Barrier: Designed with revolutionary bristles that glide effortlessly across the face and scalp without harming the skin.
☑ Long Lasting, Effortless Brush: Quality performance ensures that the style is long lasting, even with the roughest coarsest hair.
☑ Multi-Use Beard and Head!: The best part about the Hair and Beard Straightening Comb is that it can be used for both your hair and beard. Men and women!
☑ Quick Heating: Takes up to 15 seconds, ideal for a quick evening touch up.
☑ Lightweight and ergonomic: Comfortable and controllable in hand for detailed styling.
HOW TO USE THE BEARDO®
Make sure both hair and beard are completely dry before beginning use.

Simply plug in and turn on the Hair and Beard Straightening Comb.

Preheat for 15 seconds and install the comb.

Wait one minute for it to reach the optimal temperature of 120 C.

Brush through the hair and beard, going from roots to ends until the desired smoothness is achieved. Multiple strokes through the hair same strands will not damage the hair